Temps de lecture :
2
minutes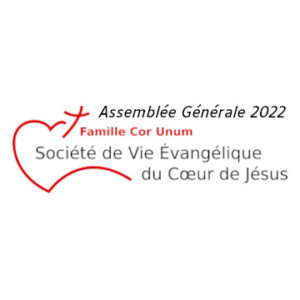 The guidelines of the Society of Evangelical Life of the Heart of Jesus give impetus to the life of its members. They are rooted in the universal dimension of our Society and are a help for the members. In the same way, they allow us to appropriate our Life Project in a new way.
The orientations for 2022-2028
These orientations are placed under the sign of trust, openness and solidarity.
The place of women in the Church
The General Assembly of the SVECJ wants more women to be able to take on responsibilities within the Church.
Mixed states of life: a grace to be welcomed
The guidelines recognise as a grace the plurality of states of life (clergy, married laity, divorced, single) that make up the SVECJ. These guidelines encourage this mix and hope that it can develop in the dynamic of synodality desired by Pope Francis. Similarly, the international dimension, desired by our founders, the Jesuit Pierre de Clorivière, is one of the axes retained for the future.
A call to hope
The orientations for 2022-2028 are also a call to be witnesses of the Gospel, as missionary disciples. Faithful to our Life Project, we are aware that the Hope we draw from our action in the heart of the world is an imperative. In our attention to the most fragile, the poorest, we are aware that Christ is revealed there.
A charism to (re)discover
In order to live more coherently with our Life Project, we are invited to accentuate the formation on our Ignatian spirituality that our founders lived.
Discover our orientations for 2022-2028